Mehmet YILDIRIM
2005-2009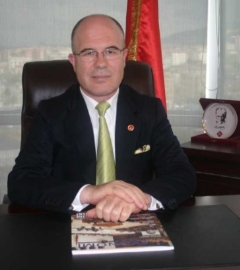 About
Mehmet Yıldırım was born in 1963 in Gaziantep/Turkey. He has begun baklava making career when he was 11 and working for his family's business that has been established in 1982.

He has seperated his business by establishing his own company Yıldırım Gıda in 2000 and begun with mass production in dessert and baklava sector under his brand "Tatlıcı". Yıldırım Gıda is amongst the leader companies in the sector with the daily production capacity of 6 tonnes.

Mehmet Yıldırım has conducted establishment process for TÜMSİAD in year 2005. Yıldırım that serves as President for four years untill year 2009, is Founding President of TÜMSİAD.

Yıldırım, that has taken first steps for TÜMSİAD's official and functional structure coming into existance, has made huge contribution with his management team in order to be laid foundation for TÜMSİAD's future development. Yıldırım continues supporting TÜMSİAD activities with Founding President title.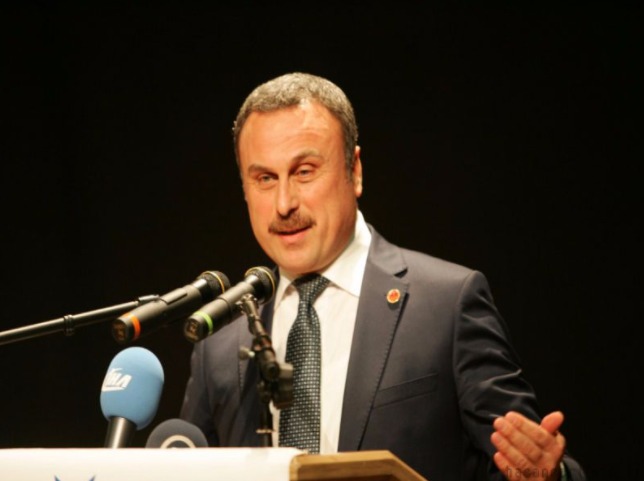 About
He was born in1961 in Konya Akşehir, Turkey. He has graduated from Gazi University and done his Phd degree in Erciyes University, Engineerin Faculty, Mechanical Engineering Department.

He has worked as lecturer in Ankara University, Gazi University and University of Turkish Aeronautical Association and been to USA as a visiting scholar in University of Michigan. He has served as member of parliament two term for Istanbul between 2015 – 2018.

He has become TÜMSİAD President in year 2009. In his presidency, TÜMSİAD has completed its wide regional settlement and become known extensively.